< Back to Blog
Back to School with Elisa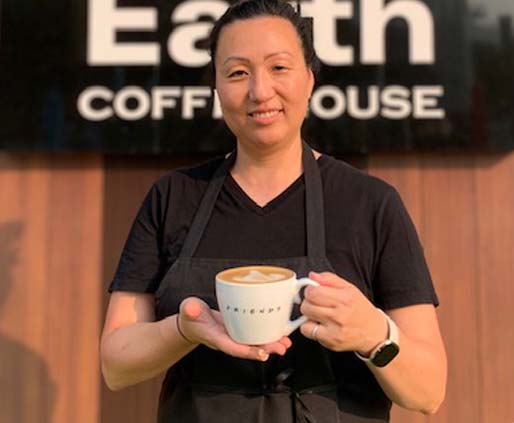 Meet Elisa, one of our Franchise Partners.
What is your Good Earth story?
My Good Earth story is only just beginning. I opened two locations in one of the worst periods of the decade for any business to be running, let alone starting. With great risk comes great opportunity. The good humans that make up the Good Earth brand is why I chose to proceed. Ask me again in another 5 years, and 10 years and I hope to have a magnificent Good Earth story to share.
Morning person or night owl?
I plan my days by following the sun. What does this mean? I find working together with others is most useful when done while the sun is shining. Folks are ready to make good decisions and take meaningful action. Deep into the evening and early into the morning are the most productive times for me to handle items that can be done independently without the need of collaboration of others. With sun or without, greatness can still be accomplished.
Hidden talent?
Planting a seed and having it grow, even when it doesn't want to. You can never force it, and with enough attention to detail and time committed, it will grow.
Favourite Good Earth food & beverage order?
Black coffee with two chocolate chip cookies on the side. The person who sits next to me will never turn the spare cookie away and then a lovely conversation and storytelling begins.
What are you looking forward to the most?
Watching a seed grow into a tree, then a forest, then the village that will start it all over again.