< Back to Blog
Gingerbread Families are Back!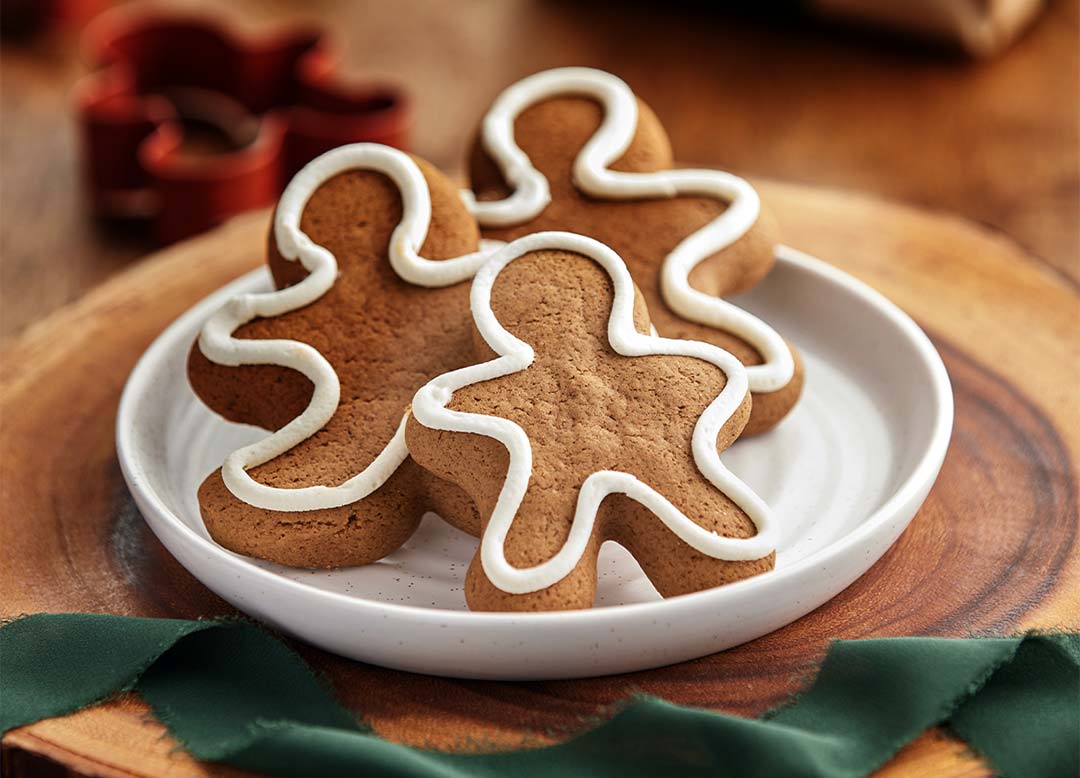 The highly anticipated Gingerbread Family cookies are back at Good Earth Coffeehouse! This holiday tradition has been running for nearly thirty years, helping to raise funds for charitable organizations and Canadians in need. For every gift bag of cookies sold, Good Earth donates $1 to local food banks to help ensure no family goes hungry this holiday season.
According to Food Banks Canada, Canadians made 1.4 million visits to food banks per month last year. This means that every single day of the week, individuals in this country are struggling to provide meals to nourish their families. Now more than ever local food banks are looking for donations to help those in need. For every $1 raised, the Food Bank network can leverage this to provide three meals.
Each Gingerbread Family gift bag contains three delicious gingerbread folks. Gingerbread Families make delightful and meaningful gifts for friends, teachers, coworkers, clients, guests… just about everyone on your gift list. This year, we aim to sell more than 10,000 ginger families. These holiday treats are available now until December31 (or while they last!) at all Good Earth coffeehouses or can be purchased online. These won't last so be sure to get yours before they're gone!