Featured Items
Refresh with our new summer drinks.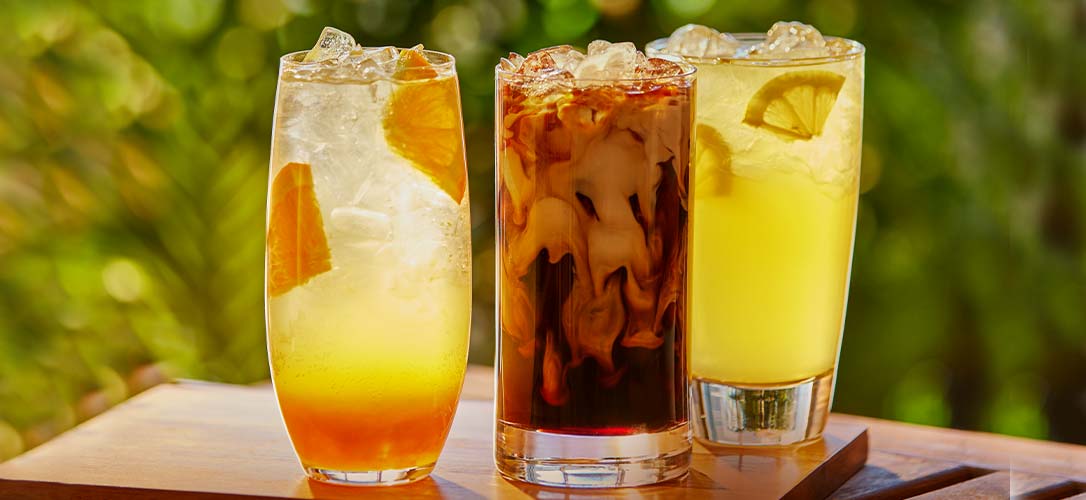 Crème Brulé Cold Brew

Our handcrafted Cold Brew sweetened with toffee syrup, a cream float and a drizzle of caramel sauce.

Black Tea Lemonade

Our house-made lemon simple syrup blended and organic breakfast tea, muddled with a lemon.

Passion Fruit Tea Lemonade

A refreshing blend of Tropical Nectar green tea, passion fruit and housemade lemon syrup, muddled with lemon.​

Mango Passion Aqua Fresca

Our house-made lemon simple syrup with a splash of passion fruit and mango, topped with sparkling water and a orange slice.