Featured Items
Oh, Maple! New fall drinks infused with Canada's favourite flavour.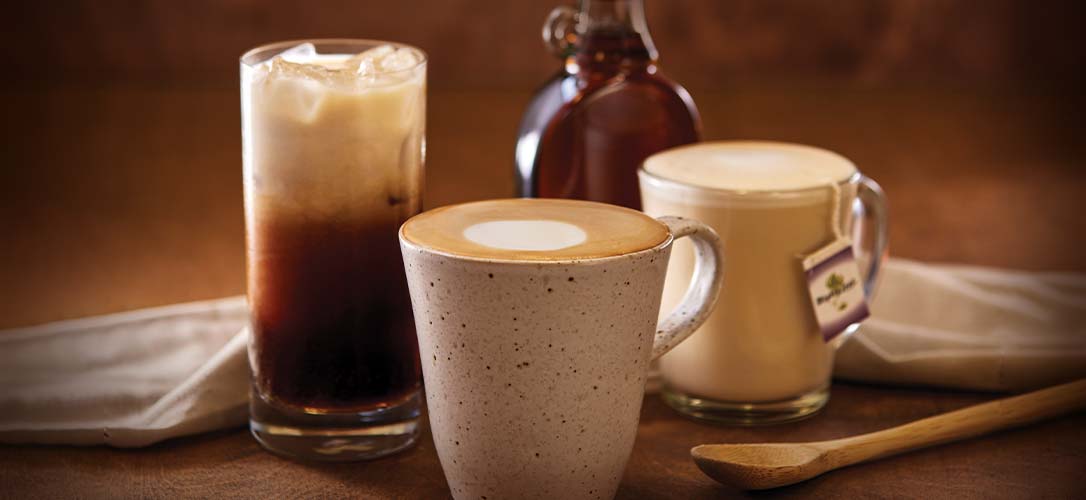 Americano Maple Misto

A double shot of espresso with a splash of steamed milk and maple syrup makes your Americano more… Canadian eh!

Maple Tea Latte

A cozy blend of our Organic Breakfast Tea, steamed milk, and Maple syrup for a touch of sweetness.

Pumpkin Spice Caffe Latte

Our classic Caffe Latte spiced up with seasonal pumpkin sauce.

Maple & Oat Cold Brew

Indulge your senses with our house-made Cold Brew, swirled with Maple syrup, and topped with a float of Oat Milk.