Kayon, Ethiopia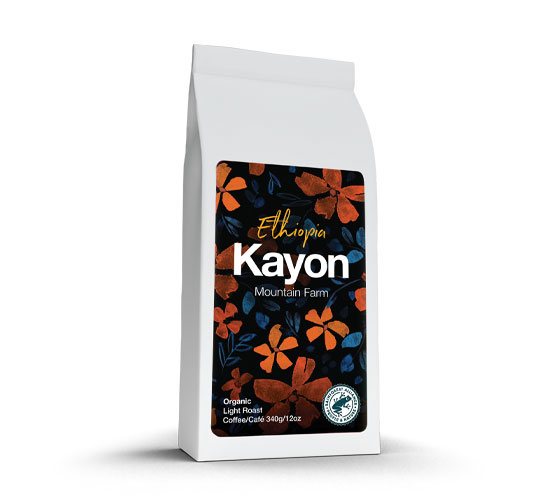 Our fall feature, Kayon Ethiopia comes to us from the place where coffee originated. You can not get closer to original coffee in its purest form – Heirloom, Wild and Organic. This Rainforest Alliance Certified coffee is hand picked when each cherry is perfectly ripe and uses traditional raised beds to dry the beans. Kayon will be sparkling and bright on your tongue with light floral notes and an explosion of exciting and unique flavours. This one is special!
Flavour profile
Aroma: Floral
Taste: Berry, black tea, sweet
Mouth Feel: Balanced
Finish: Clean
About Kayon
Grown in the Kayon Mountain Farm by Ismael and his family, this coffee supports the workers and the community. By paying higher wages to his pickers, Ismael ensures that the workers return year after year – and that their families are well supported. The farm also offers free transportation and financial support to building schools and administration buildings for the community.
Ethiopia is famous as coffee's birthplace. Our Kenyon coffee is an heirloom varietal that is as close to the true wild coffee that started it all. Coffee is almost entirely cultivated, harvested, and dried using traditional manual systems.
After selective handpicking, the cherries are sorted so only the best, ripest cherries are dried. The cherries are naturally dried on tradition African raised beds that are turned every 20 to 30 minutes to promote even drying.
The farm has a plant nursery on-site and utilizes the shade of acacia and other indigenous trees to protect the coffee as well as for creating compost for natural fertilization.
Come pick up a bag, and find out for yourself what makes this coffee so good!